Home
/
125 Piece Auto Mechanics Master Set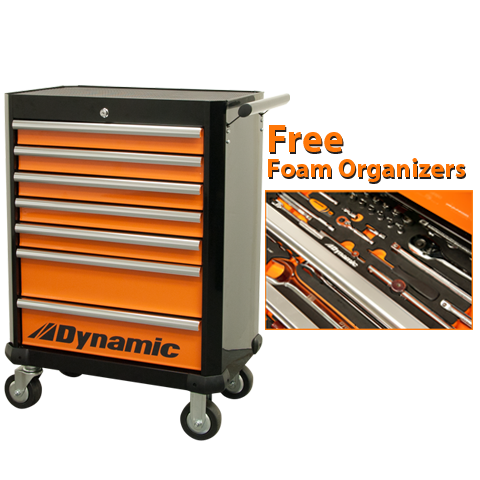 125 Piece Auto Mechanics Master Set
An ideal toolkit for the aspiring auto mechanic, or those moving to the next step in their career. Most tools are backed by a worry-free lifetime warranty.
Bundle Includes:
124 tools
28" Roller Cabinet (Part No. D069201)
5 FREE foam organizers for all tools
Auto Mechanic Set Tool Content: Sockets and accessories: 1/4", 3/8", Regular, 6 point, SAE & metric; Wrenches: SAE & metric combination wrenches; 3/8" Torque Wrench; Screwdrivers: slotted, Phillips®, Punches and Chisels: pin punches, centre punch, cold chisels, Hex keys: SAE and metric, Pliers: locking, linesman, diagonal cutting, long nose, groove joint, Hammers: ball pein, dead blow, 12" Hack Saw. Consists of Part Nos. D096004-FT1T, D096004-FT2T, D096004-FT3T, D096004-FT4T &D096004-FT5T.
Work more efficiently by keeping your tools organized
Find the tool you need fast
Keep tools from rolling and sliding inside drawer
Identify missing tools
Protect your tools from damage
Made in Taiwan.
$7.99 or FREE DELIVERY over $40 • Hassle-Free Returns • Toll-Free Support: 1-800-471-9473
CALIFORNIA RESIDENTS-WARNING: www.P65Warnings.ca.gov