Home
/
Electrical/Electronic 5 in 1 Tool Insulated Pliers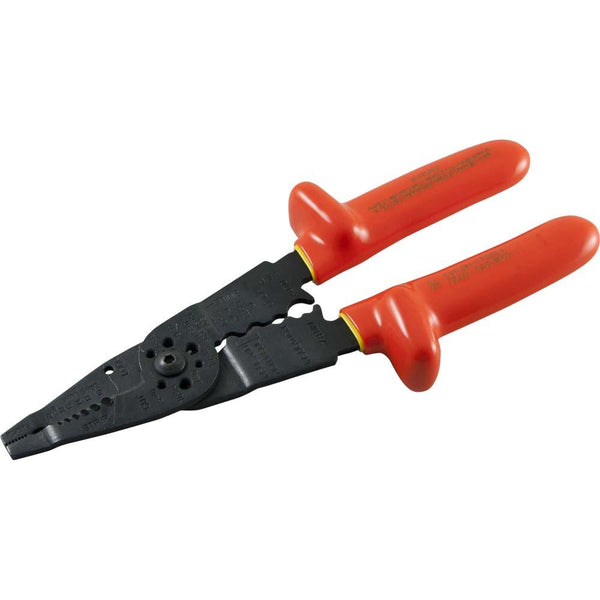 Electrical/Electronic 5 in 1 Tool Insulated Pliers
Stripper, Crimper, Bolt Cutter.
Strips: 22-20/18/16/14/12/10 AWG
Crimps: Insulated and Non-Insulated: 22-14, 12-10 AWG
Non-Insulated Auto 7 and 8 mm
Bolt Cutter: 4-40/6-32/8-32/10-32/10-24 inches
Overall Length: 8-1/4"
Features an orange top insulation layer, and a second yellow layer that also serves as a visual safety indicator.
Provides user protection for up to 1000 V.
Individually insulated and tested to ASTM F1505 standards.
Limited Lifetime Warranty.
Made in USA.
$7.99 or FREE DELIVERY over $40 • Hassle-Free Returns • Toll-Free Support: 1-800-471-9473
CALIFORNIA RESIDENTS-WARNING: www.P65Warnings.ca.gov